Community Empowerment Through Ecotourism Development of Grogolan Lake, Ngunut Vilage
Keywords:
Ecotourism, POKDARWIS Wana Abadi, Grogolan lake, Ngunut Vilage
Abstract
Grogolan Lake ecotourism was initiated to save Grogolan Lake as one of the major water sources which play a vital role in Agriculture and various other sectors in the Bojonegoro area, with another aim to empower the community around natural attractions. The Wana Abadi Tourism Awareness Group (POKDARWIS) has introduced the concept of Grogolan Lake Ecotourism and the Ngintir Nang Kali Grogolan for the economic development the residents of Ngunut Village. Implementing the Community Partnership program is intended to help solve some of the problems currently faced by POKDARWIS Wana Abadi, namely management problems and marketing problems in ecotourism development. The solutions offered to solve this problem include assisting in the preparation strategic plan of POKDARWIS Wana Abadi, pioneering outbound education, developing ecotourism educational tours, developing ecoprint educational tours, and social media-based ecotourism marketing assistance to make Grogolan Lake and River Ecotourism become a leading tourist destination in the Bojonegoro city. The results of implementing a series of community partnership programs include formulating the Statute Documents of Wana Abadi Organizations, increasing interest in visiting Grogolan ecotourism through offering outbound tours and ecoprint educational tours, and implementing a social media-based tourism marketing strategy.
Downloads
Download data is not yet available.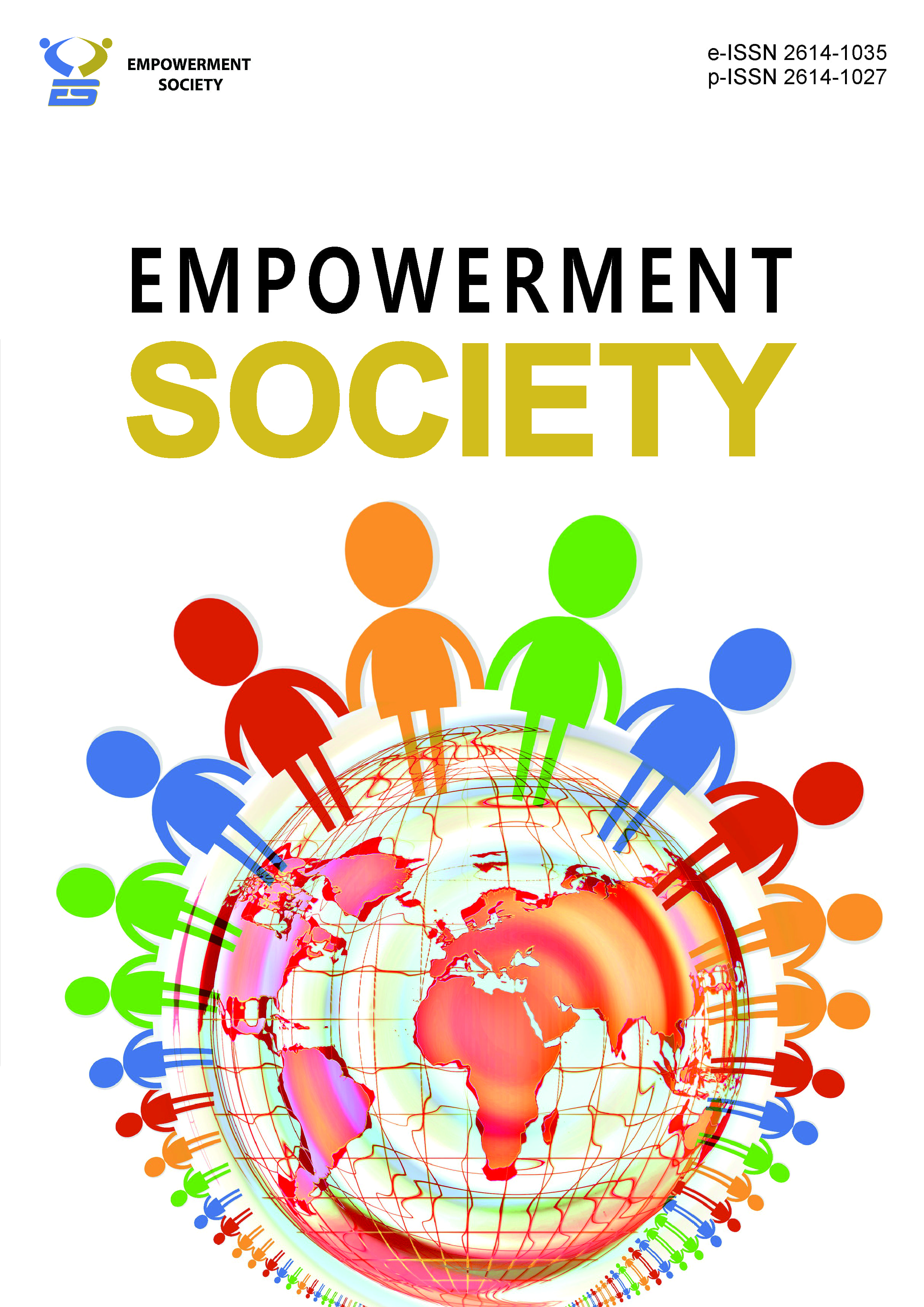 Downloads
How to Cite
Safii, A. A., Rahayu, S., & Amrina, H. N. (2023). Community Empowerment Through Ecotourism Development of Grogolan Lake, Ngunut Vilage. Empowerment Society, 6(1), 17–24. https://doi.org/10.30741/eps.v6i1.956
License
Copyright (c) 2023 Abdul Azis Safii, Susilowati Rahayu, Hafidza Nash'ul Amrina
This work is licensed under a Creative Commons Attribution-NonCommercial 4.0 International License.