A Study of the Impact of PSAK 71 Implementation on Financial Performance and Capital Adequacy Ratio
Keywords:
PSAK 71, Financial, Financial Performance, Minimum Capital
Abstract
This study intends to compare bank financial performance in terms of net income before and after applying PSAK 71 to CKPN in terms of bank credit, capital, and financial performance. This research employs quantitative data in the form of published bank financial statements and the bank's financial ratios to analyze the impact of the new PSAK 71. The results of this study show that PSAK 71 adoption has a favorable effect and that it can provide useful data for financial report users to estimate total, period, and future cash flow uncertainty. However, there are some adverse effects, such as a rise in CKPN and a decrease in KPPM (or Capital Adequacy Ratio). The CKPN will rise by up to 50%, while the KPPM will fall by 5%. Because the decrease of CKPN could have an impact on the Bank performance and there will be more risk to be managed by the Bank, it is crucial for the Bank to make solid preparations from the strategic viewpoint, technical, and operational side.
Downloads
Download data is not yet available.
References
Agus, S. (2010). Manajemen Keuangan Teori dan Aplikasi (4th ed). BPFE.
Ameliana, Y. (2021). Analisis Penerapan PSAK 71 Dalam Mengukur Capital Adequacy Ratio (CAR), Provitabilitas Dan Solvabilitas Pada PT. Bank Perkreditan Rakyat Anak Negeri Papua. Jurnal Ekonomika, 5(1), 90-97.
Bhegawati, D. A. S., & Utama, M. S. (2020). The role of banking in Indonesia in increasing economic growth and community welfare. South East Asia Journal of Contemporary Business, Economics and Law, 22(1), 83-91.
Brigham, E. F., & Houston, J. F. (2001). Manajemen Keuangan. Erlangga.
Dewan Standar Akuntansi Keuangan Ikatan Akuntan Indonesia. 2016. Materi Public Hearing ED PSAK 71 Instrumen Keuangan.
Indrianasari, N. T., Ermawati, E., Sulityan, R. B., Ifa, K., & Setyobakti, M. H. (2020). The Based Bank Rating Influence toward BPR Syariah Profit Growth in East Java. Humanities & Social Sciences Reviews, 8(1), 130-136. https://doi.org/10.18510/hssr.2020.8119
Kartika, K., Andriana, A., Arif, A., Sudarno, S., & Putra, H. S. (2022). Analysis of PSAK 71 Implementation on Allowance for Impairment of Financial Assets. VALUE: Journal of Business Studies, 1(1), 72-82. https://doi.org/10.19184/value.v1i1.31655
Kustina, K. T., & Putra, I. G. P. N. A. 2021. Implementasi PSAK 71 Januari 2020 dan profitabilitas perbankan di Indonesia. Jurnal Ilmiah Akuntansi Dan Bisnis, 6(1), 44-52.
Mosteanu, N. R., & Faccia, A. (2020). Digital systems and new challenges of financial management–FinTech, XBRL, blockchain and cryptocurrencies. Quality-Access to Success Journal, 21(174), 159-166.
Nisfiannoor, M. (2009). Pendekatan statististika Modern untuk Ilmu Sosial. Penerbit Salemba.
Pulumbara, D. C., Sondakh, J. J., & Wangkar, A. (2014). Analisis Penerapan PSAK 50: Penyajian dan PSAK 55: Pengakuan Dan Pengukuran Atas Cadangan Kerugian Penurunan Nilai Pada PT. Bank Central Asia (Persero) Tbk. Jurnal EMBA: Jurnal Riset Ekonomi, Manajemen, Bisnis dan Akuntansi, 2(3), 1350-1358. https://doi.org/10.35794/emba.2.3.2014.5841
Riyanto, B. (1995). Dasar-Dasar Pembelanjaan Perusahaan. BPFE-Yogyakarta.
Sumadi, S. (2013). Metodologi Penelitian. PT. Raja Grafindo Persada
Suroso, S. (2017). Penerapan PSAK 71 dan dampaknya terhadap kewajiban penyediaan modal minimum bank. Jurnal Bina Akuntansi, 4(2), 157-165. https://doi.org/10.52859/jba.v4i2.31
Witjaksono, A. 2017. Dampak ED PSAK 71 Intrumen Keuangan Terhadap Pedoman Akuntansi Perbankan Terkait Kredit. Jurnal Online Insan Akuntan, 2(1), 35-48.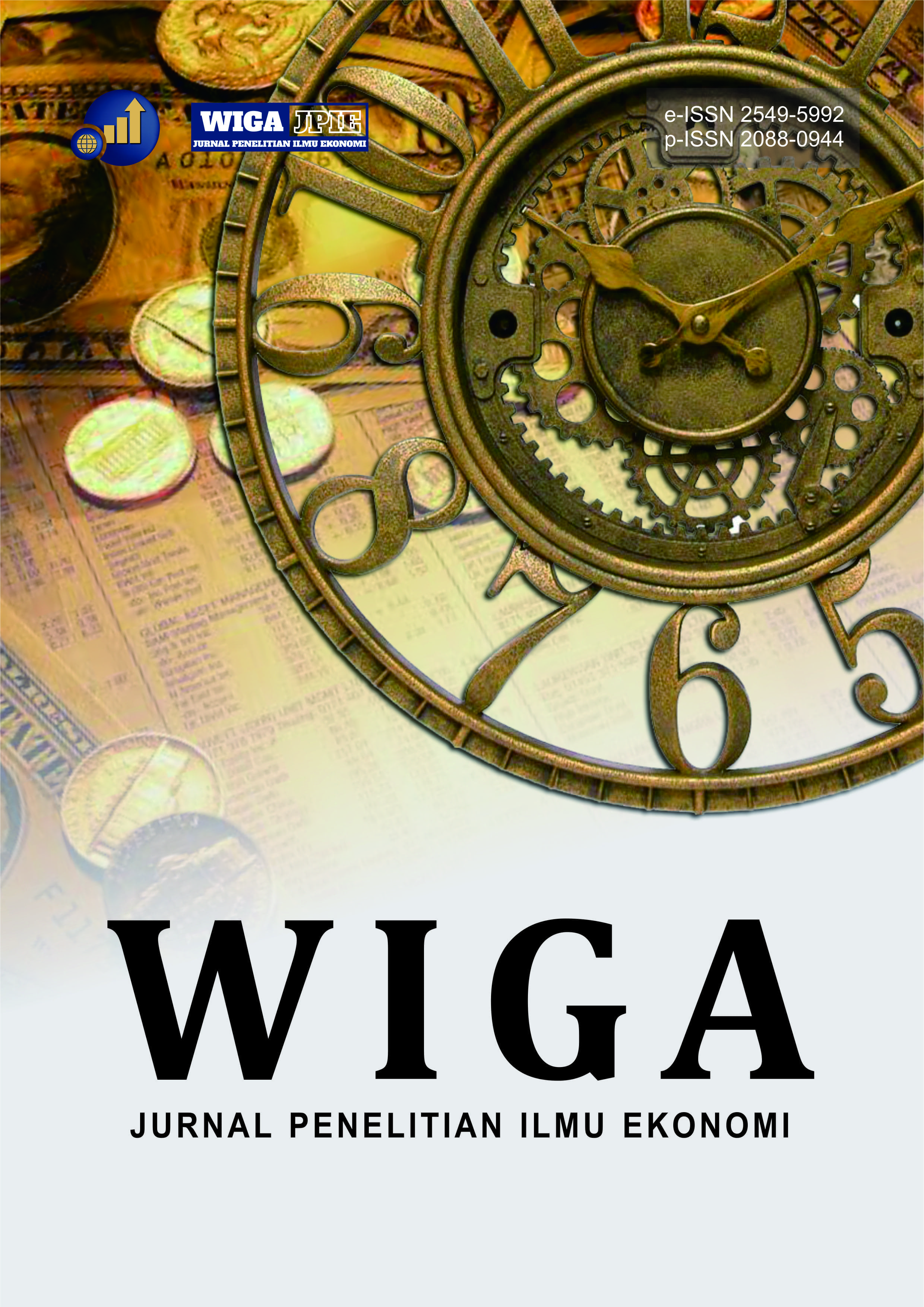 Downloads
How to Cite
Maulidha, V. E., & Kusumah, R. W. R. (2023). A Study of the Impact of PSAK 71 Implementation on Financial Performance and Capital Adequacy Ratio. Wiga : Jurnal Penelitian Ilmu Ekonomi, 13(1), 74–83. https://doi.org/10.30741/wiga.v13i1.971
License
Copyright (c) 2023 Veny Eka Maulidha, R. Wedi Rusmawan Kusumah
This work is licensed under a Creative Commons Attribution-NonCommercial 4.0 International License.